When visiting southeast Asia it is almost inevitable, that you somehow at least spend a few days in Bangkok. The capital of Thailand is an international airport hub and for a lot of Thailand tourist their entry point. The city itself is big and modern but has this special flair of very traditional Thai culture and ways of live. Public transportation is good developed but also going with a small boat on the typical canal is a highlight and a proper way to ger from A to B.
As the capital of Thailand the city offers a lot of cultural highlights to explore but also a vibrant city life both day and night. Myself by that time have been already 3 times there, and I can say that city doesn't get boring at all.
Historic sights
King's palace
The big palace is a big areal of temples and other buildings. Entry fee is 500 baht and like in other sacred places you need to cover your shoulders and knees.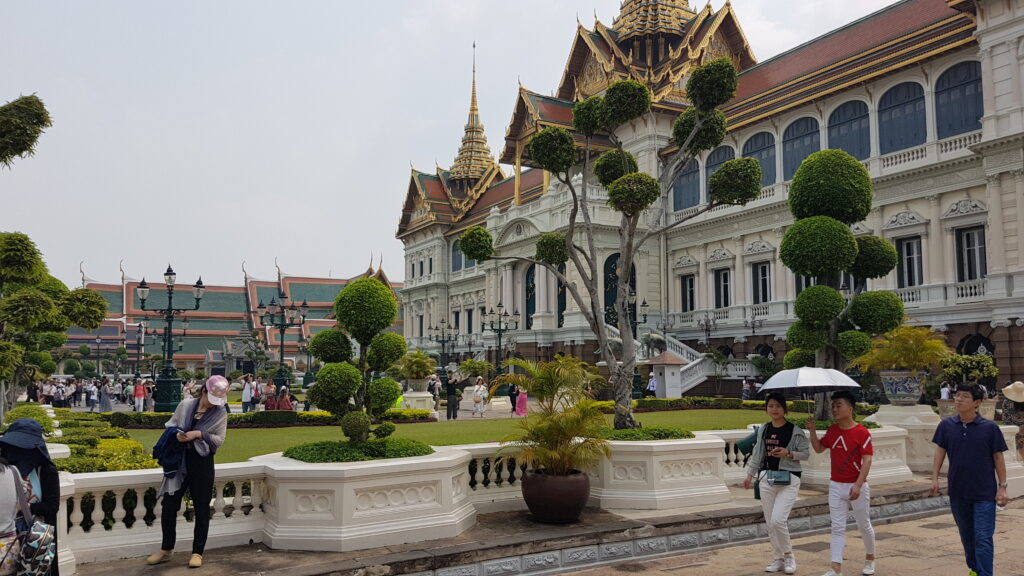 Wat Pho
Wat Pho is a rather big temple complex at the heart of Bangkok. One highlight is the huge lying Buddha statue. The entry fee was 200 baht.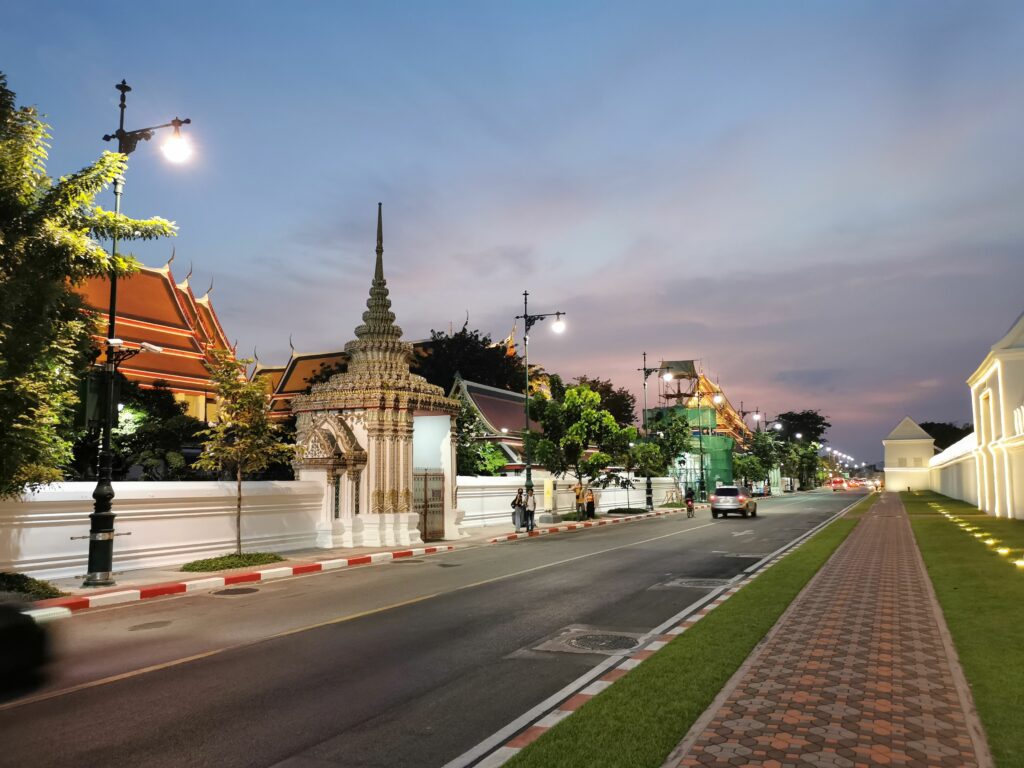 Wat Arun
Wat Arun is on the other side of the Chao Phraya river when coming from the king's palace or Wat Pho and can be reached via ferry. The highlight is the big single tower which is also a often picked motive for sun downer pictures – like mine.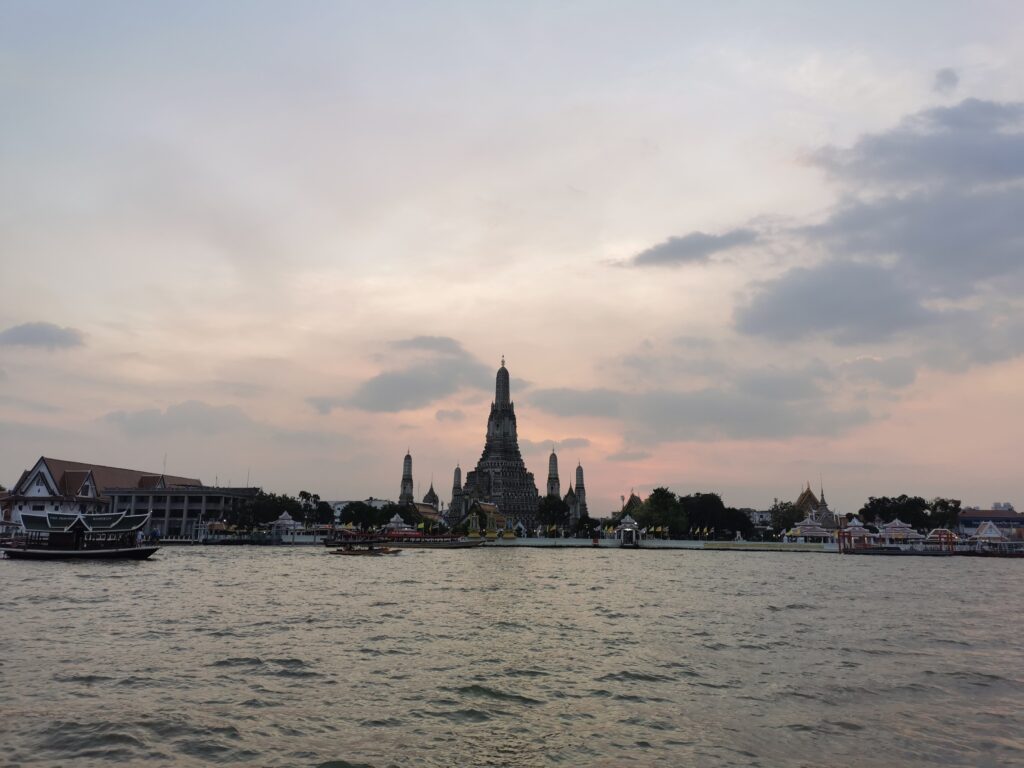 China town
Bangkok also has its own China town area that has a very unique flair and look. It is good reachable via metro station Wat Mangkon. Just a few meters walking brings you directly into the main road China town. I can recommend you to stroll around in this area for a while – maybe head to the nearby nigh market or try out the food in one of the many restaurants on the street. At some of them you will notice huge queues.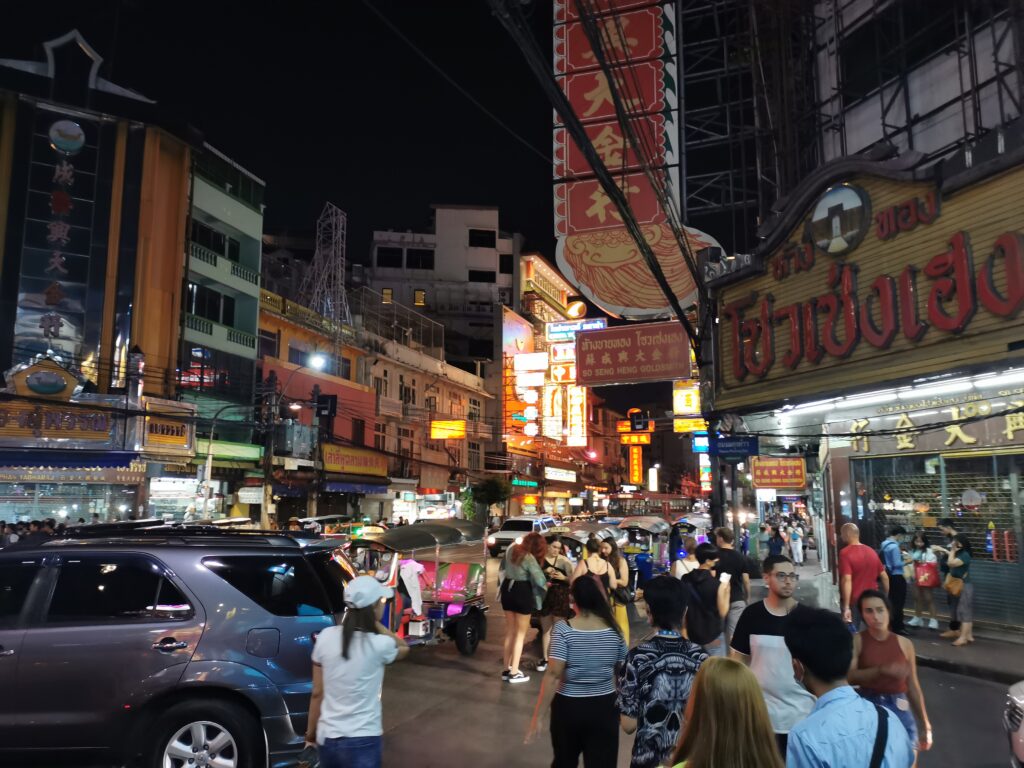 Going out…
Going out in Bangkok is so multifaceted and has huge choices to offer. If just highlighted some locations if visited myself and can share experiences of it. Not mentioned here, but worth seeing is the famous Khao San road which is the get together place for all the backpackers in town.
Widdershins secret bar
A small secret bar I discovered in China town is Widdershins. The entry is hidden behind a big book-shelve and allows to get into the rather small bar. The interior is very stylish and it feels very like a westerner hotel bar. Also the drinks are really good but come at quite high costs.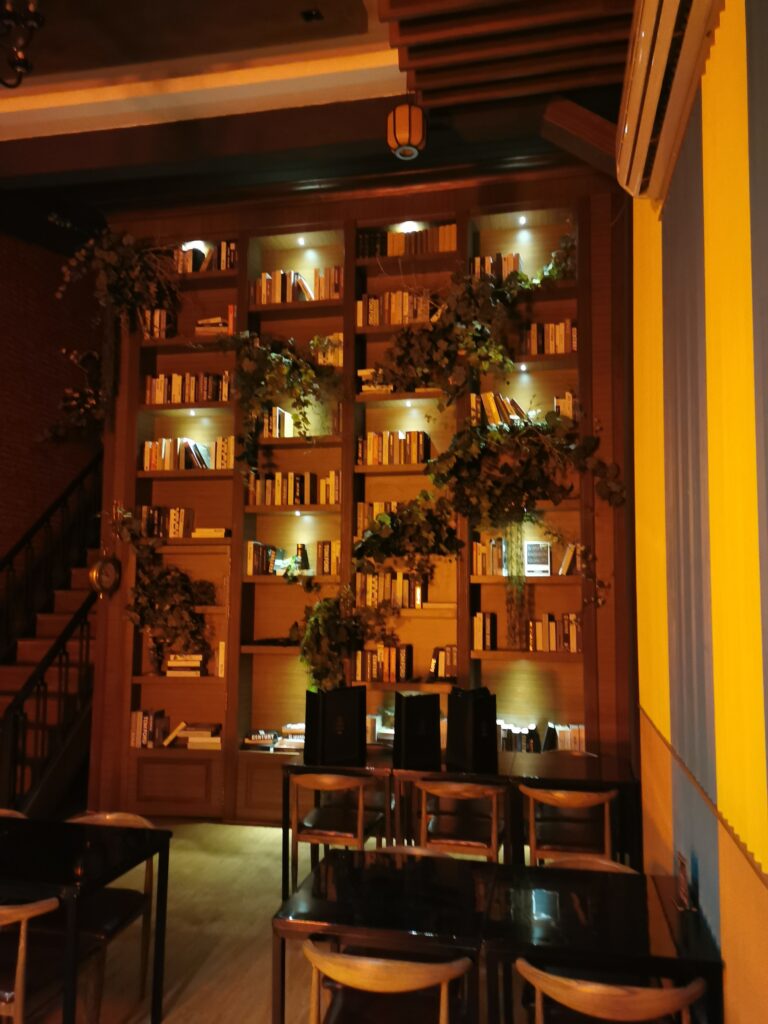 Brewski
The Brewski is the roof top bar at the Radison Blue hotel in Sukhumvit in walking distance from the BTS station Asoke. The bar is specialized on a great variety of craft beer – at least they state this themselves on their website. In fact they have around 12 beer types on their special menu but not all of them were available when I visited the spot. Despite that, the view from the top is really great.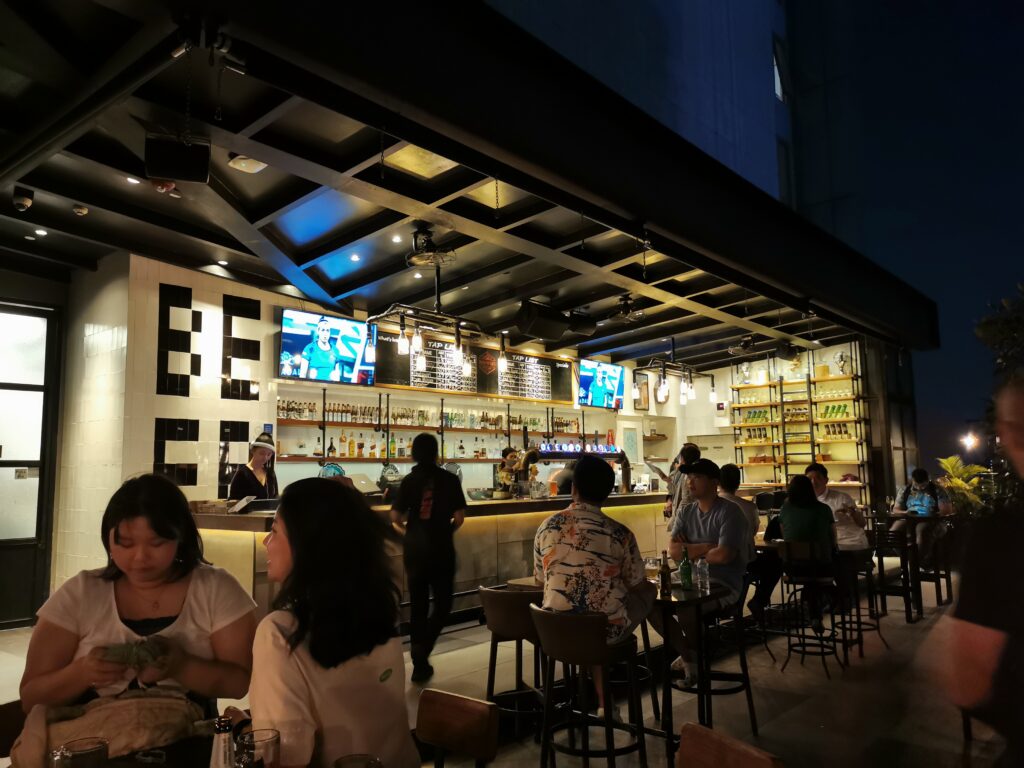 Lebua bar
The bar from the Hangover 2 movie is located at the top of the State tower. Prizes are really expensive (long drink ~20$) there and you have to obey a dress-code to enter. All of that is forgotten when you see the view from the top. I was there right before sun set and to observe this from the top of town was really an experience.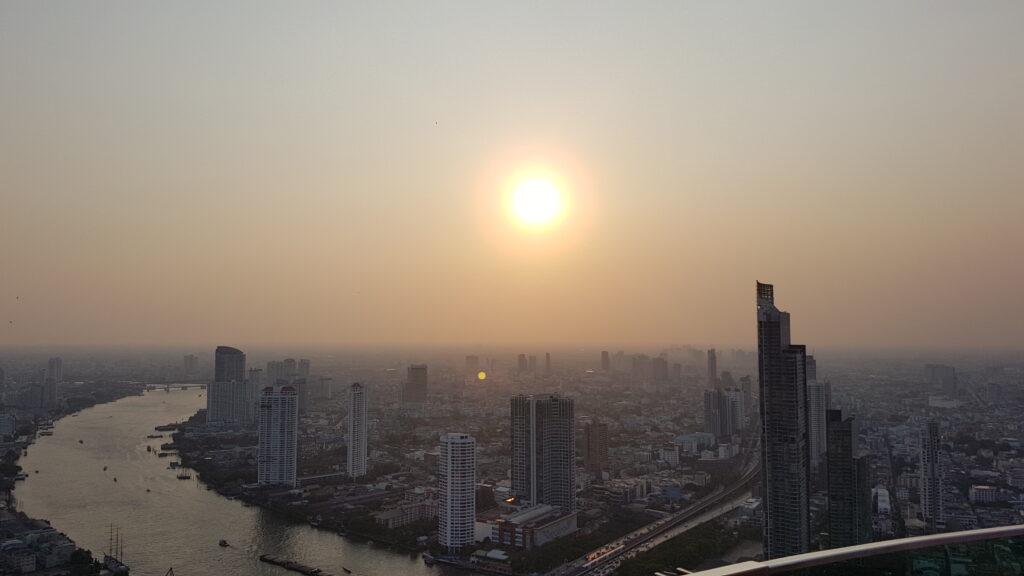 Tilac & Soi Cowboy
Another spot from the Hangover 2 movie ist the Tilac strip club located in the famous Soi Cowboy. The small street at BTS station Asoke is full of girls bars and strip clubs and one of the red district spots in Bangkok.