Phnom Penh is the capital of Cambodia and with around 2 Mio inhabitants a mid sized city but still the biggest one in this country. The shape of the city is clearly defined by the river Mekong floating through it and has an atmospheric river bank area where a lot of the nightlife is happening.

Despite that you will find nice architecture still from French colonization times and a uplifting city life. The downturn side is that many places reminds of the terror regime of the Khmer Rouge in the 70ties.
Sights to see
Royal palace & silver pagode
Both sights are unfortunately closed for visitors for quite some time but you can still get a good impression of the two objects from the outside.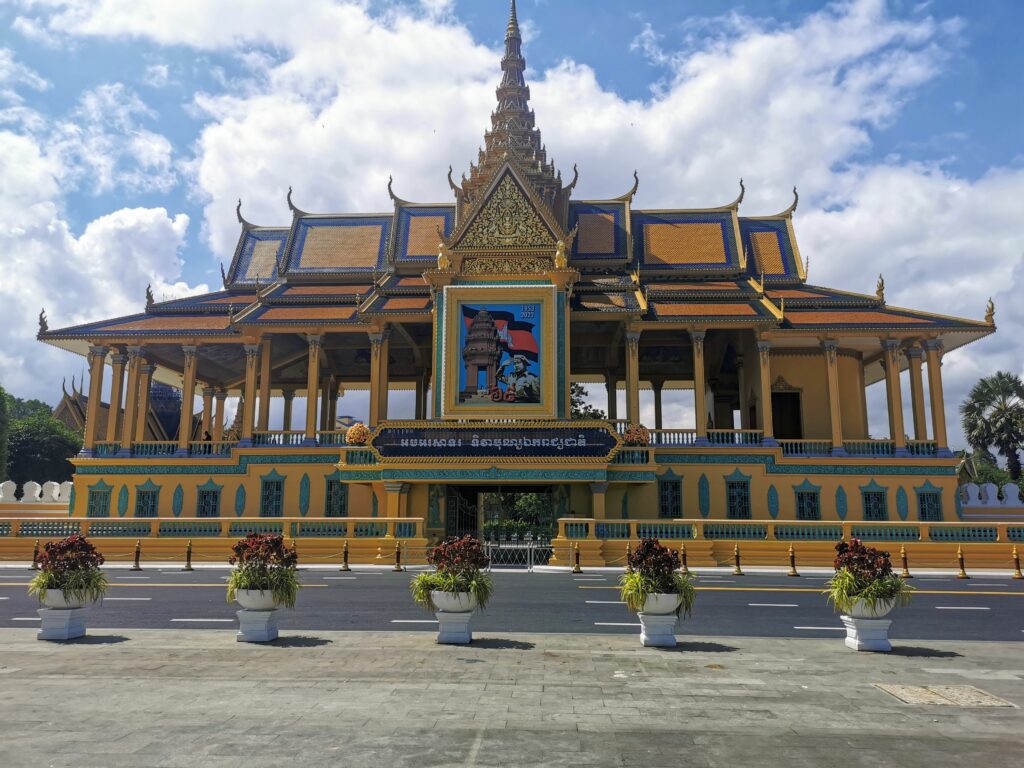 Central market
The central market can be found in an area after the left Mekong riverside and has despite of its size also nice architecture to offer. As typical Asian markets you can just find anything there.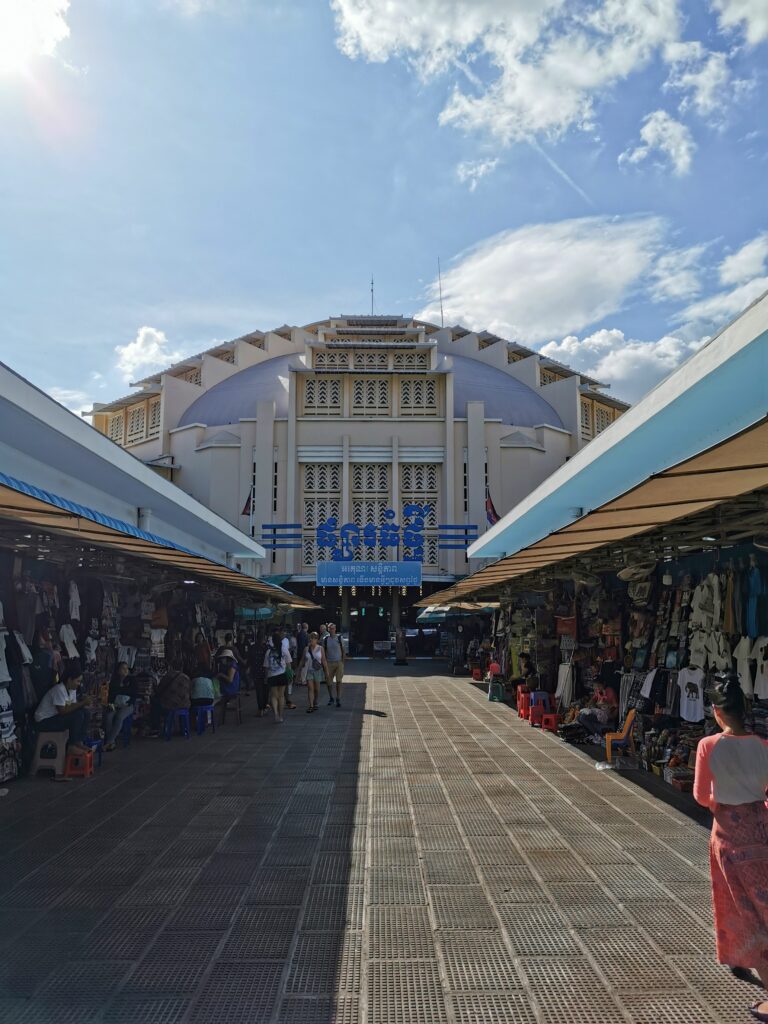 Independence monument, Sihanouk norodom & samdech Chou nath statue
On the long boulevard to the independence monument there are also two more monuments to spot.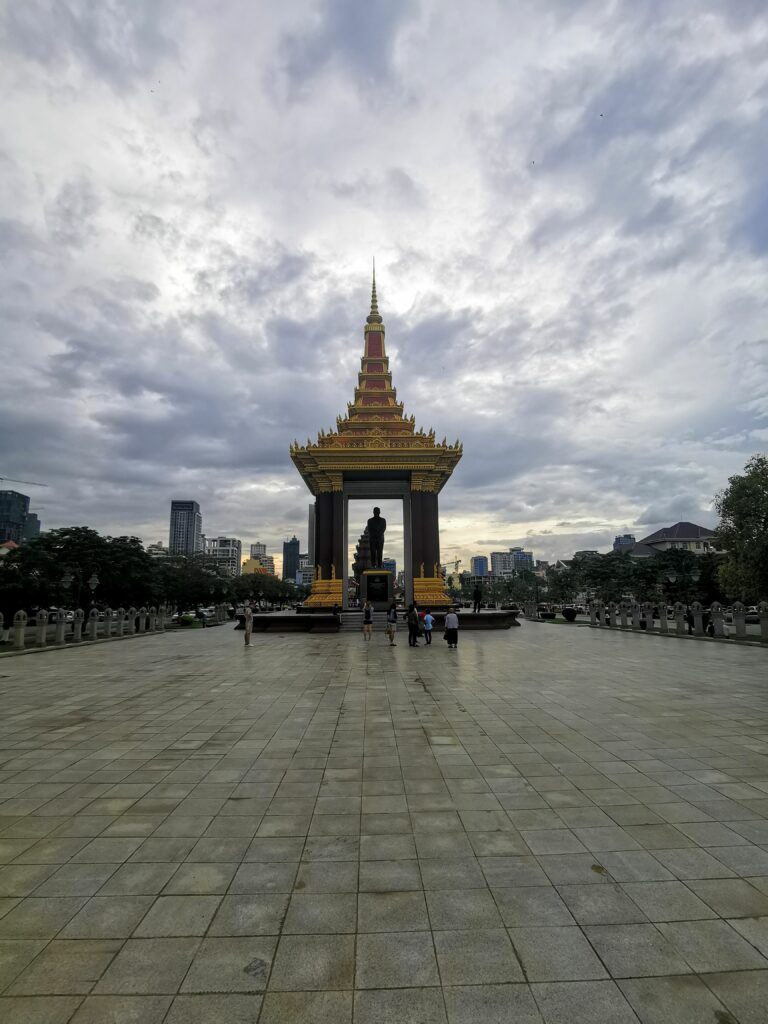 National museum
The national museum documents the history of Cambodia from its roots, to the big Angkor empire and to the modern age with the terrifying regime of the Khmer Rouge.
Tuol Sleng Genozid museum
Being a former middle school during the Khmer Rouge regime this area has been a prison and political correction building known under the code S21. Only 12 people survived the horror of this place and the museum is trying to document the things happened here and that it will be remembered. The things you will see are not easy to take, so be aware of that.
Killing fields
Also part of the terror the Khmer Rouge did to the country was an area where thousands of people like political resistors were systematically killed and buried in mass graves. A big monument covered in skulls reminds of the exhumed bodies and the people that lost their life at this place.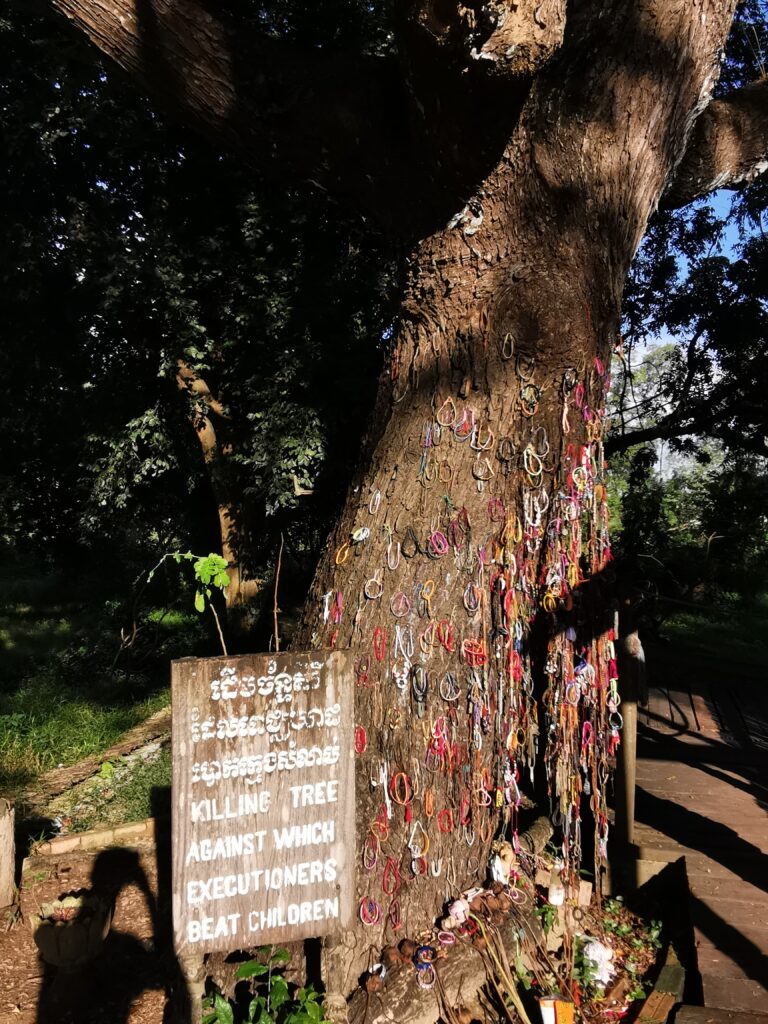 Going out…
Food is really great in Cambodia coming with an influence of their surrounding neighbors. So typical dishes are rice, noodles or curries. Amok Trei is a unique dish from Cambodia you should try (lower dish in picture). It is green coconut curry usually with fish served with a portion of rice. The other dish in the image is Tom yam, a soup from the Thai cuisine with fresh seafood in it.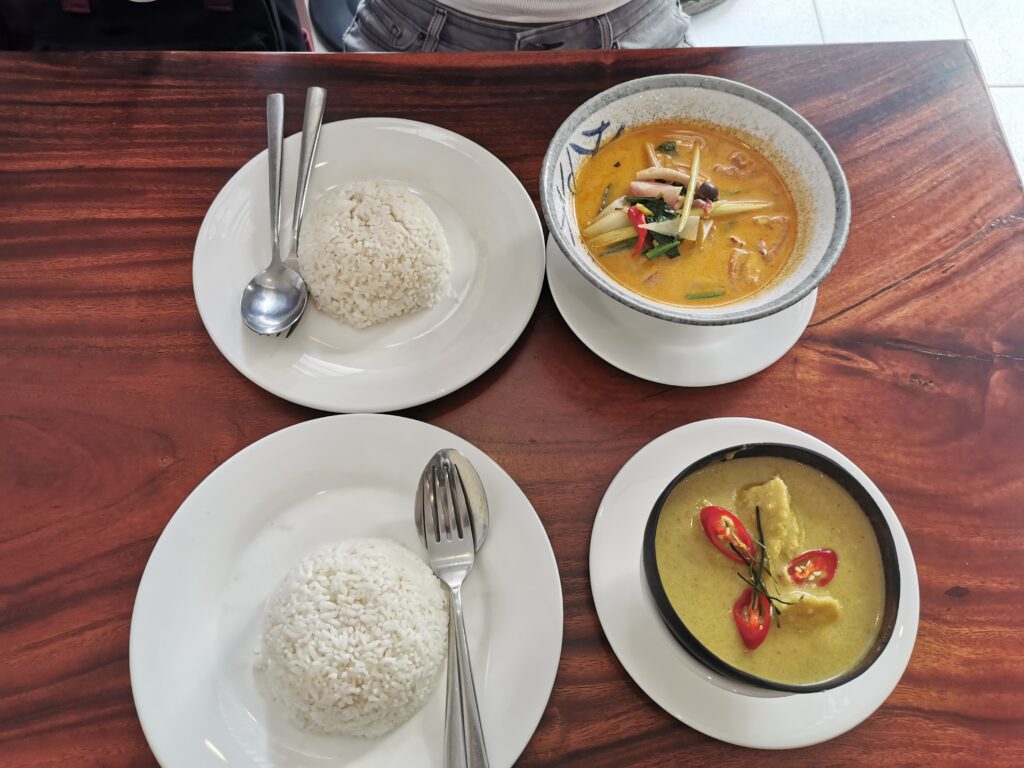 A very nice and exquisite place to stay is he eclipse sky bar on the 23th floor of the Phnom Penh tower (don't get confused the elevator will only bring you to floor 22, the last one you have to walk on stairs upwards). The bar is really nice with live music and a great 360 degree view all around the city.